Fresh Halo Hat Strips
The Natural way to keep your hat smelling fresh
Download our free guide and learn simple rules to keep your hats looking and smelling their best.
Looks like cedar, smells like cedar, but it is the most flexible strip of wood I have ever seen. I treated it gingerly at first because it looked beautiful and didn't want to risk being too rough. The flexibility is amazing and it takes a lot of the caution out of using it. You can just USE it. And then you get the joy of a fresh cap the next time you pick it up.
Besides solving a problem I had, I love the quality of construction and how simple of a solution this is to my problem.
Was always taking my hats off and sniffing them to make sure I wasn't the funky guy in the room, but now I'm walking in care free and funk free 🙂 I'm loving these things!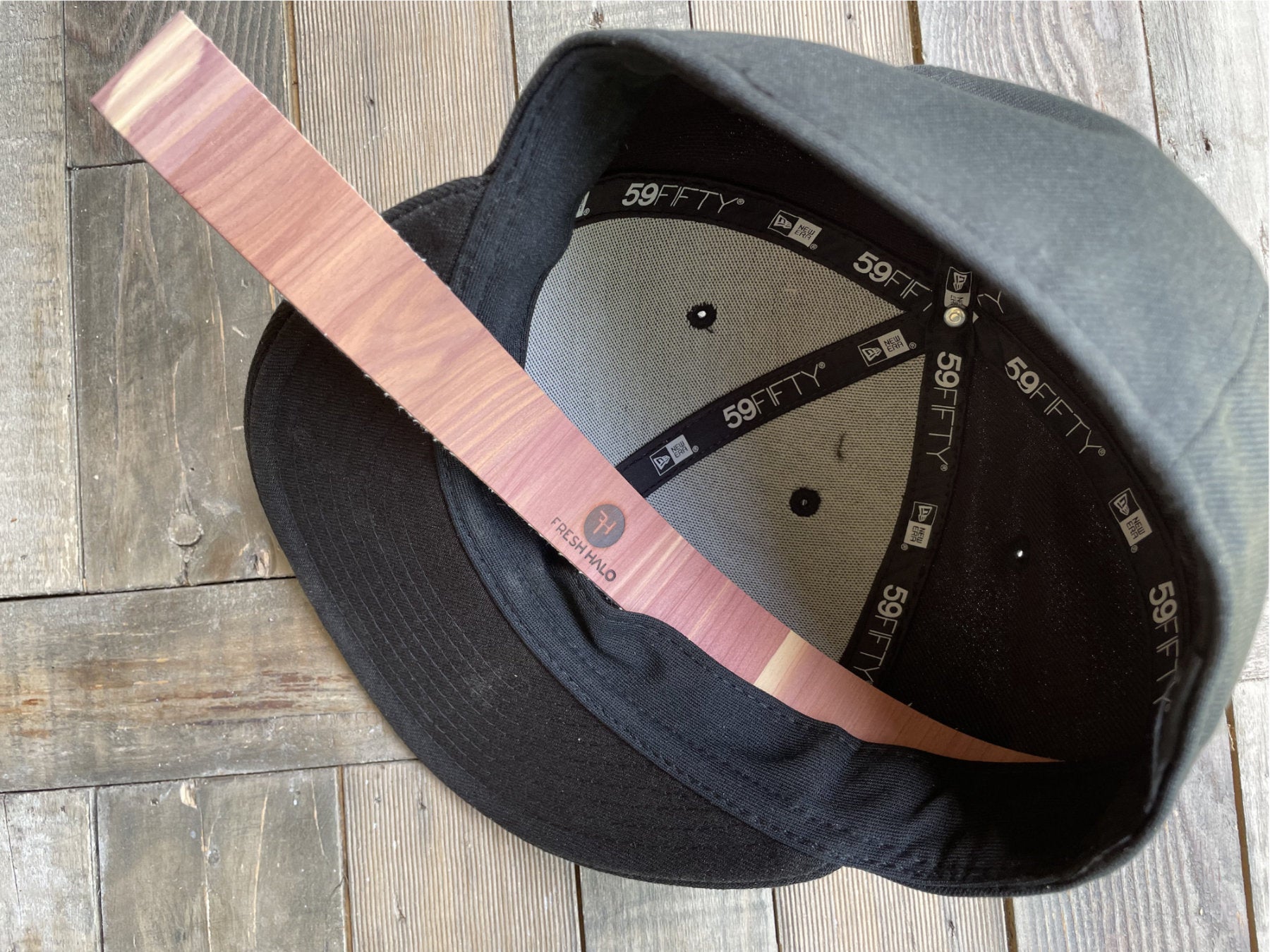 Subscribe & Save
Take the hassle out of reordering. Subscribe and get up to 10% off every order.
Hand Made. Long Lasting.
Each handmade strip will keep your favorite hats smelling fresh for up to three months with heavy usage or six months for moderate to light usage. That means each package contains at least nine months of freshness.
Wholesale Pricing
Want to Sell our products in your store?
Contact us at sales@freshhalo.com to find out more about our wholesale pricing.