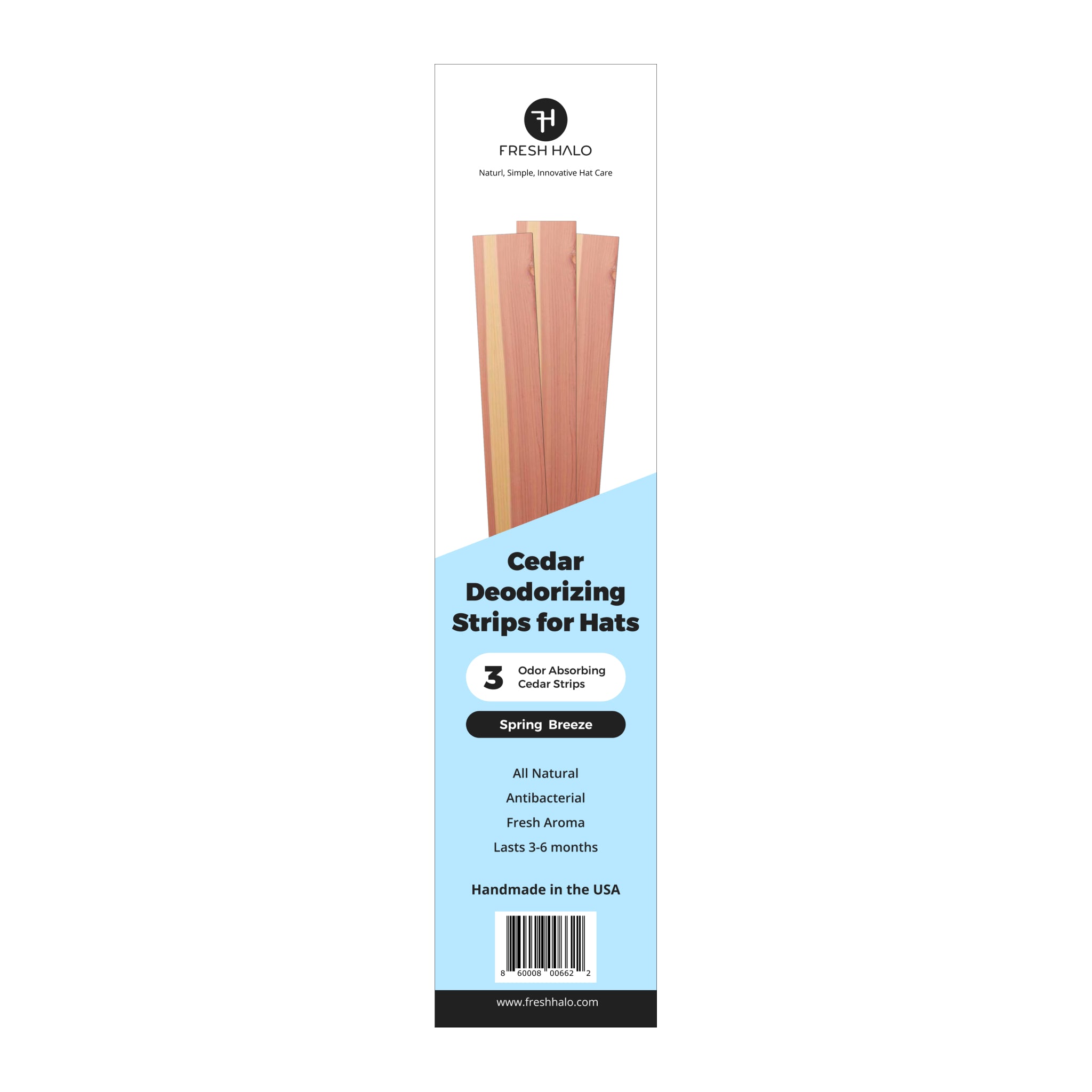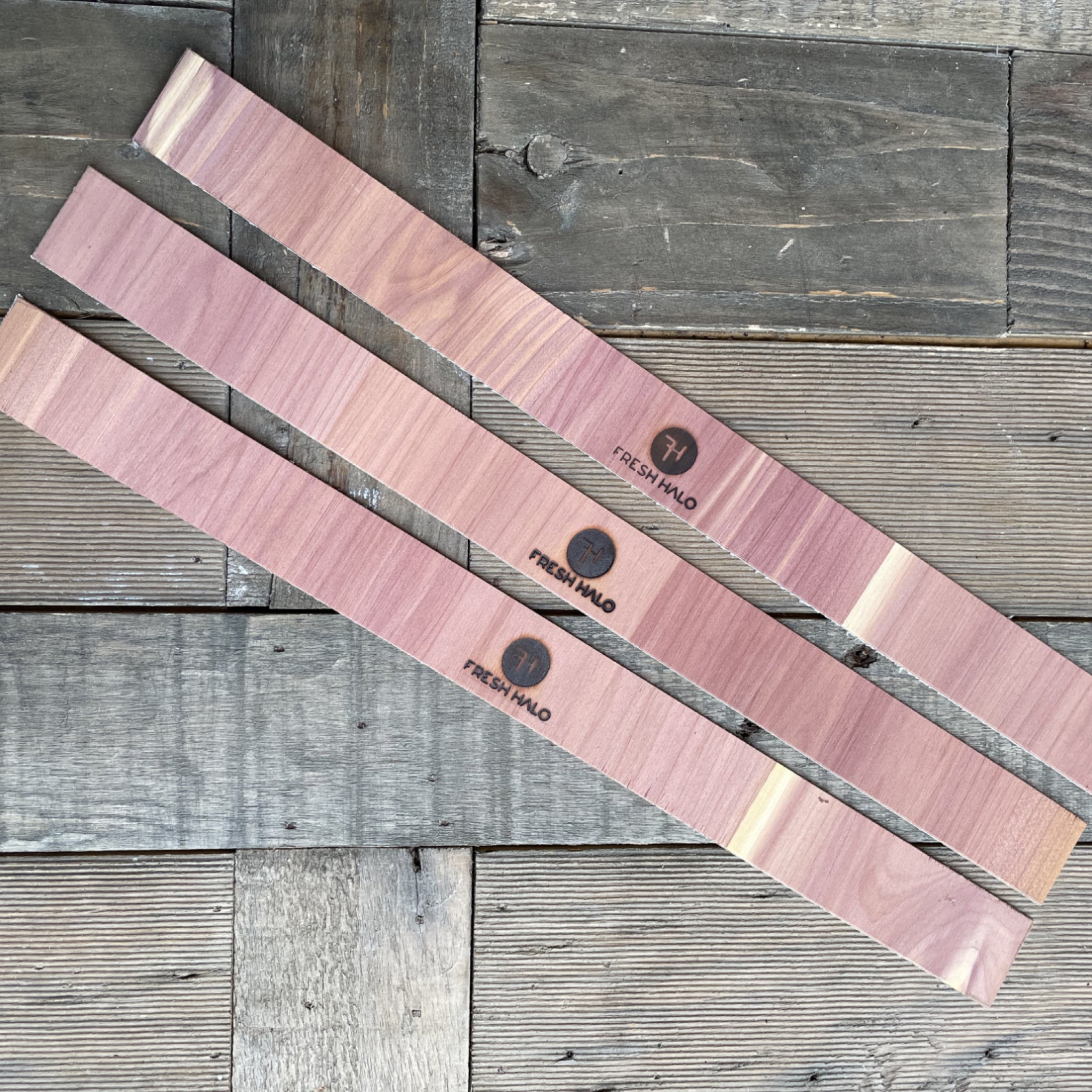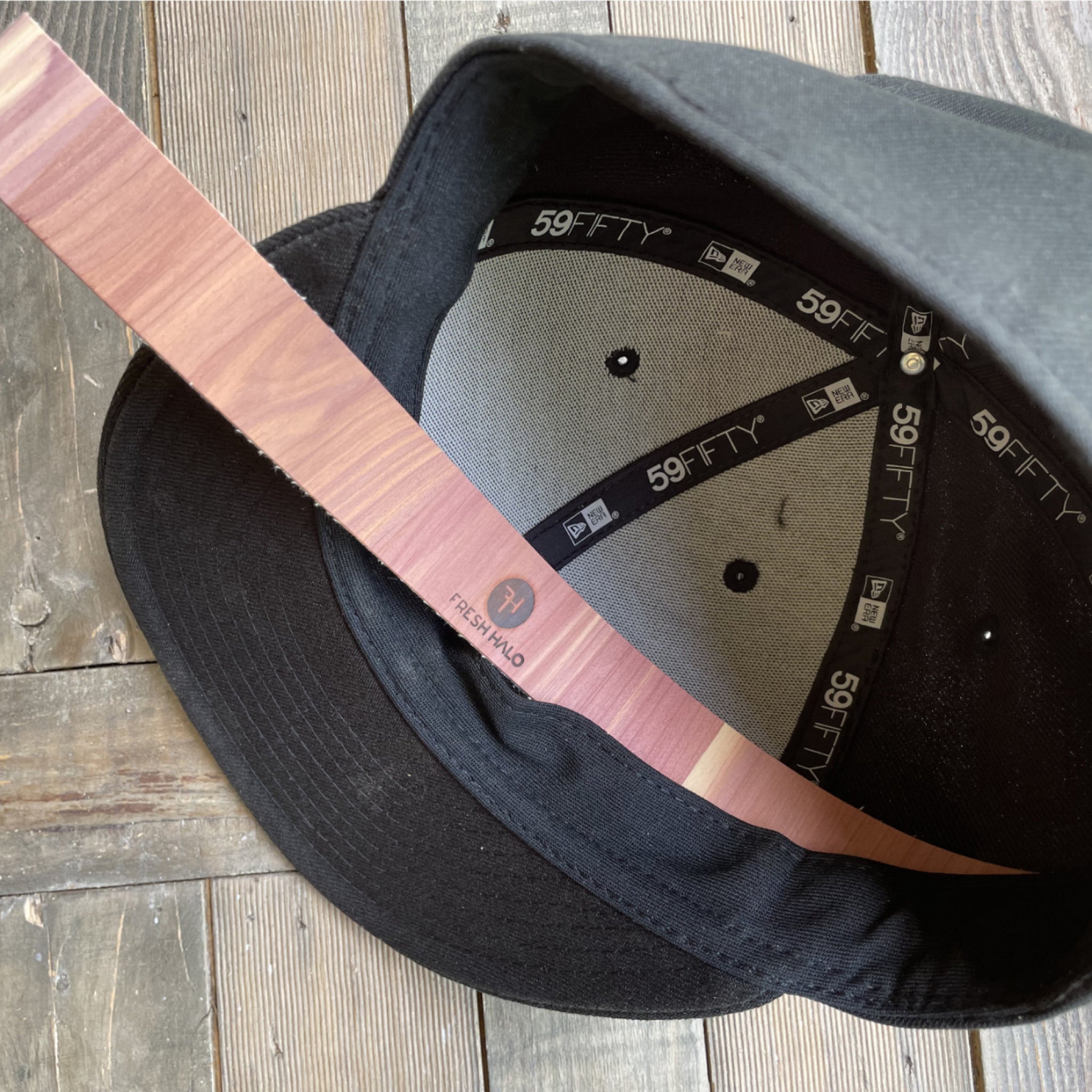 Cedar Deodorizing Strips for Hats - Spring Breeze
Fresh Halo Cedar Deodorizing Strips take advantage of cedar wood's natural ability to absorb odors and moisture while giving off an amazing aroma. Cedar is also antibacterial and antifungal. Well known for its ability to repel insects, there simply is no better way to extend the life of your favorite headwear.
Each pack includes three deodorizing hat strips. One strip will keep a hat smelling fresh for three months of moderate use or even longer for less frequently worn hats.